CULTURE AND ARTS
From Ottoman palaces to princesses: Turkish desserts you NEED TO TRY that aren't baklava!
Behold, a list of irresistible traditional Turkish treats that will blow the mind of any sugar addict
News Service

10 AUGUST 2021, 03:37

Yeni Şafak
If you have ever read an article about Turkish cuisine or paid a visit to the country, you might know that baklava is considered the "king of desserts" by both local and foreign foodies. There is a litany of traditional delicacies beyond the layered sweet pastry that you might want to include in your dessert bucket list.
We present to you a list worth GOLD of irresistible traditional Turkish treats that will blow the mind of any sugar addict:
1-) Princess dessert (Sinop Prenses Tatlısı)
Located at the narrowest point of the Black Sea, the northern Turkish port city of Sinop, also known as the birthplace of the ancient philosopher Diogenes, is famous for its unique Turkish dumplings, "mantı." If you are one of those people who crave something sweet after dinner, we suggest you try this luscious dessert after your mouth-watering dumplings.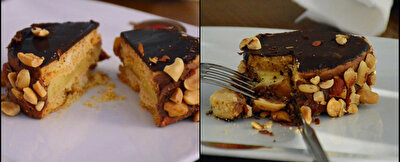 The city produced a brand-new dessert called "Princess dessert" about 57 years ago. This delicacy dipped in dark chocolate with special cream won't disappoint.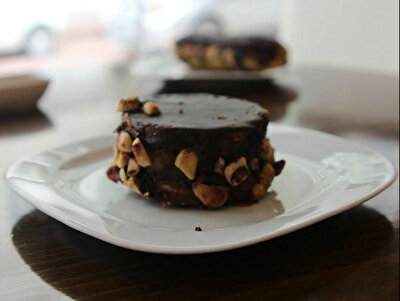 2-) Billuriye Kadayif with Pistachio
Renowned for its cuisine, Turkey's southeastern gastronomy capital of Gaziantep has so much more to offer than baklava or its crisp phyllo pastry dessert "katmer." Pictures of the delectable delight "Billuriye," made of shredded phyllo pastry called kadayif, don't do it justice, and it will only leave your taste buds craving more!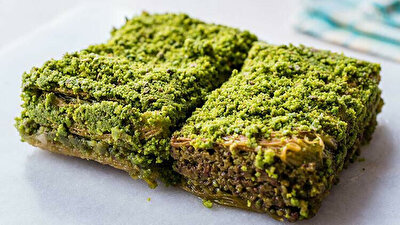 3-) Revani
Revani is a quintessential Turkish semolina cake that used to be cooked at the Ottoman Palace. Even if you're not a master chef, this classic, soaked in lemony syrup, will be a real time saver when guests decide to show up unexpectedly.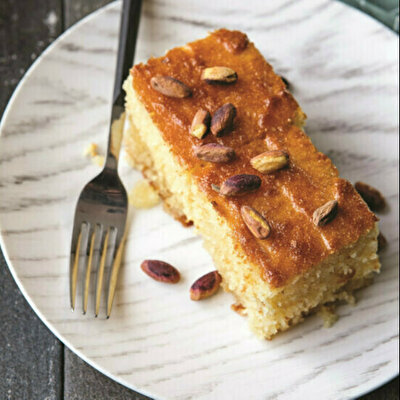 4-) The Mugla Royal (Muğla Saraylısı)
Turkey's Mediterranean resort of Mugla, the most sought-after summer destination in the country, is not only famous for its dazzling natural beauties and iridescent turquoise waters but is also home to heavenly dishes. This three-century-old confection, Muğla Saraylısı, which roughly translates into "the royal of Muğla" is a light pastry, filled with nuts and sugary syrup.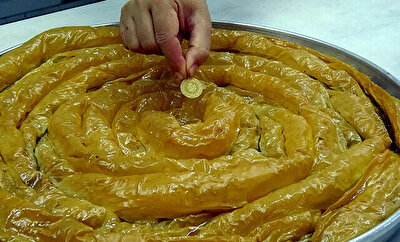 Mugla Royal

Turkish dessers

foodies

delicacy

Princess dessert

Sinop

Billuriye

Turkish couisine

Revani

Kafayif